GMP pharmaceutical factory-quality guaranteed
Testing of raw materials of GMP pharmaceutical factory;
Our production base is located in Chengdu, Sichuan Province. The production facilities cover an area of about 150,000 sq.m. and the total building area is about 66,000 sq.m. All of our production lines and production bases are in strict accordance with the GMP standards. We have implemented the quality control measures which comply with GMP standards and other regulations of the State Food and Drug Administration so as to ensure constant quality of our products. The Company carries out management according to GMP and has established a three-level quality supervision and management network as well as special quality management organizations.
Under the Quality Management Department, the Quality Assurance Group (QA) and the Quality Control Group (QC) are built. The Quality Assurance Group is responsible for monitoring the whole production process of granules and managing the product quality records. The Quality Control Group (QC) is responsible for testing all the materials, intermediate products and finished products and timely informing QA of the testing results so that QA monitoring can be implemented smoothly and effectively. Checking and monitoring are carried out at each level to ensure safety and good quality of drugs.
Technological process of GMP pharmaceutical factory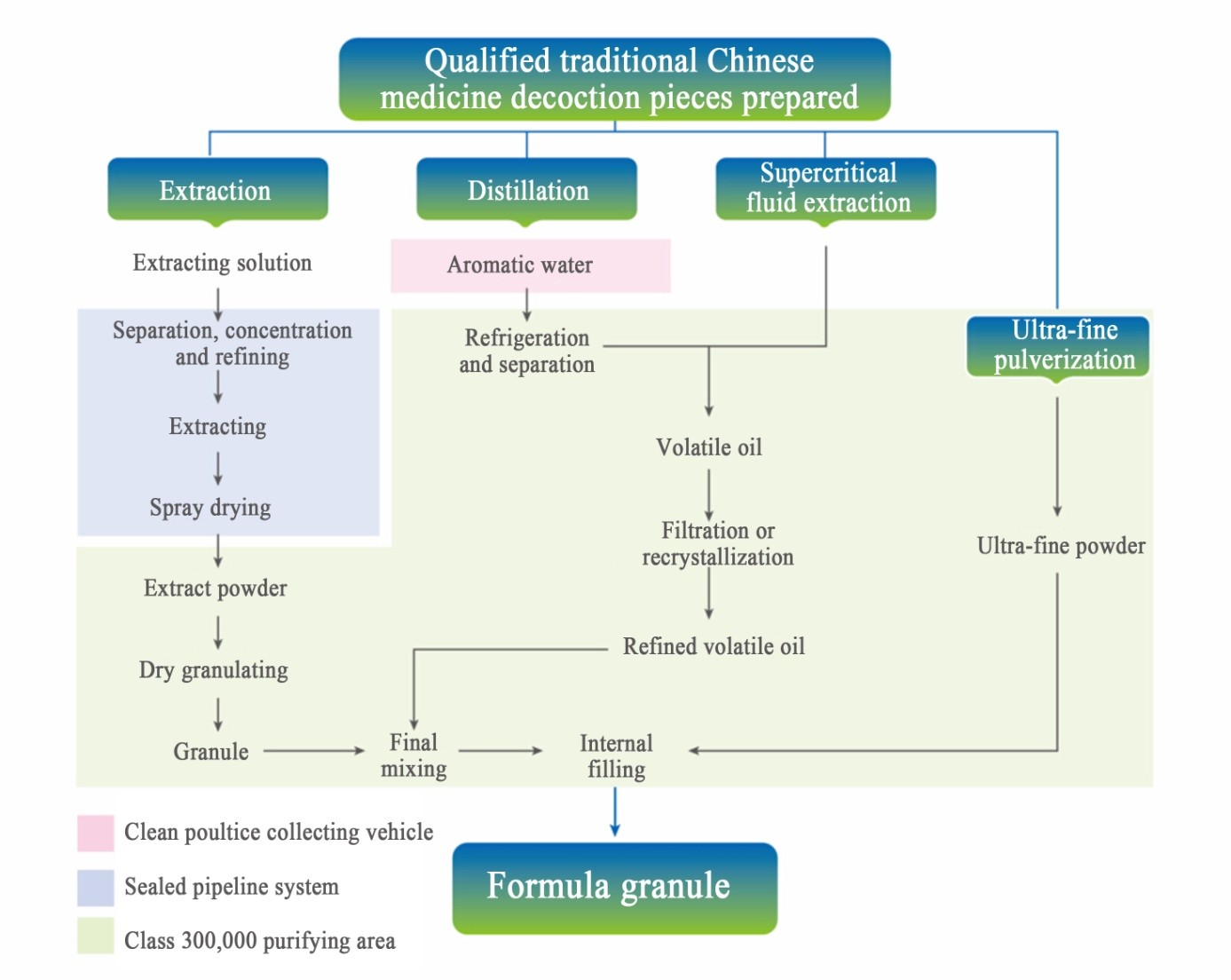 Quality monitoring of GMP pharmaceutical factory
Quality control of TCM granules
All the raw materials come from the GAP base or the production place of genuine materials.
Qualitative identification, content determination and finger-print chromatogram